What to do in Barcelona: discover everything the city has to offer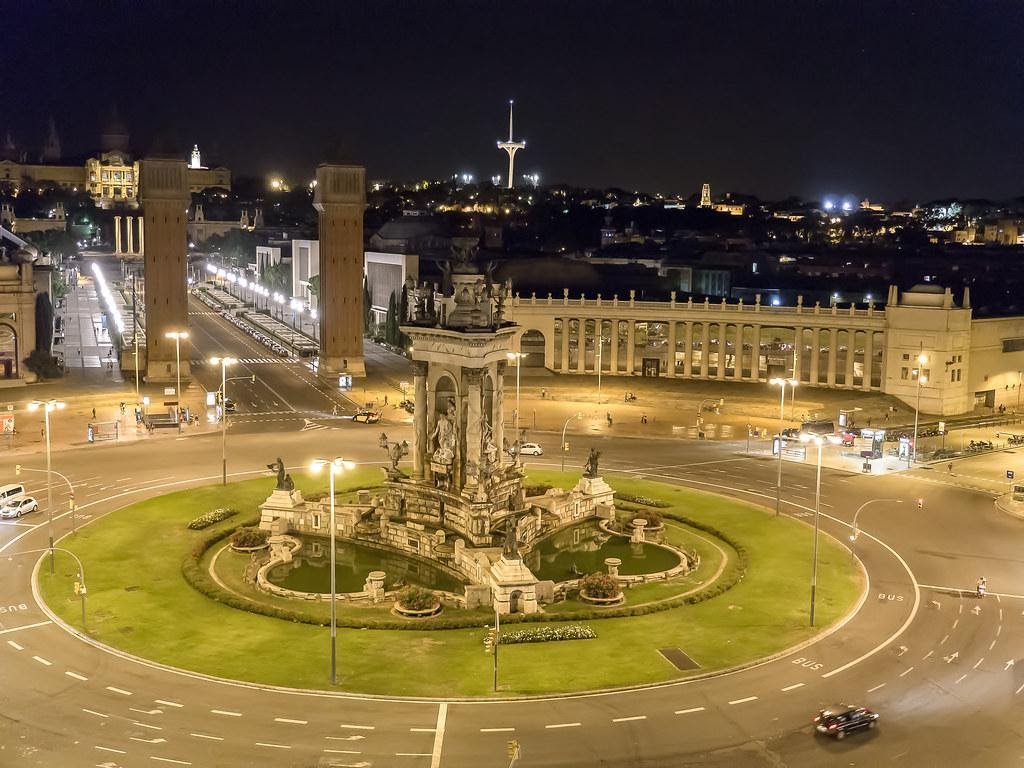 Whether it's soaking up the Mediterranean sea breeze as you stroll along the city's beaches, taking in the spectacular sights of the Sagrada Familia or the Parque Güell or simply exploring the delights of the city's Gothic Quarter – whatever you're looking for, Barcelona has something for everyone. With a huge variety of things to do and see, the options on offer might go far beyond what you could ever have imagined, making Barcelona without doubt the perfect place for the new adventures and novel experiences that so many people go in search for when they travel.
Try something new in Barcelona
With no end of new and original things to do in Barcelona, the city has something for everyone. Whether you're looking for a unique opportunity to reconnect with nature or the hustle and bustle of the city, its shops and tourist areas – Barcelona has it all! Just think about what you feel like doing, take a look around and let the city take the lead. The options are endless and they're yours to discover.
Guaranteed fun at 7FUN
If new one-of-a-kind experiences are your thing, then 7FUN is the perfect place for you and the whole family to enjoy a fun and exciting day out. Test out your skills in the maze-like obstacle course, have a go on the climbing walls, or step into a virtual world with a next generation VR experience.
Unreal Escape Room
No guide to what's on in Barcelona would be complete without a mention of the Unreal Escape Room. Here, players are tasked with getting to the bottom of what's going on in the St. Louis mine where a valuable source of minerals remains locked inside. The most unique part of the experience is that it takes place inside a recreated mine where the real world outside becomes nothing but a distant memory. Be a veritable hero along with family and friends as you solve the mysteries and make the world a fairer place.
Virtual reality at Zero Latency
Can you picture yourself taking on drones, zombies and robots with a group of friends inside an abandoned warehouse? Let virtual reality blow your mind as you battle against all manner of dangers that come your way. Equipped with a VR headset, microphone and a weapon, you'll have 30 minutes to overcome the challenges of futuristic puzzles and war games.
Unleash your creativity at Art & Wine
Have you ever wanted to paint a picture while true experts guide you through each brush stroke? Art & Wine offers you the opportunity to do just that while enjoying a glass of fine wine in the heart of the Gracia quarter. Whether you've been painting for years or are a budding artist in the making, all you need is a desire to meet new people, have a good time and be ready to let go of your inhibitions and unleash your creative side during the experience. Become a grand maestro for the evening and engage with your inner self.
Discover your inner child at Salting Hospitalet
As you grow older, those precious childhood moments of carefree fun tend to become nothing but a distant memory. However, the team at Salting Hospitalet know that deep down there's always an inner child just waiting to get out. That's why they've created a place where you can relive your childhood, jumping on trampolines, navigating your way around the soft play or diving into the foam pit. Enjoy hours of guilt-free fun.
Treasure hunt experience in Barcelona with Artemis Gymkhanas
Do you want to explore Barcelona while discovering the city's many mysteries and intriguing stories? Put your detective's hat on and get to work to solve all the mysterious happenings that come your way. With various levels of difficulty available, the Artemis experience will make you work as a team and put your physical endurance to the test, but ultimately show you that when you put your mind to it, you can conquer any problem no matter how big or small.
Video games at Meltdown Gaming Bar
How would you like to meet up with friends in a bar and play the video game that takes your fancy? Sofas, computers and high-spec projectors – this is a home away from home, but better! And anyone who isn't into gaming can always go along to enjoy a delicious cocktail in a novel setting. What's more, this place also organises tournaments so you can show off your skills and win prizes. Can you think of a better way of whiling away an afternoon with your friends?
Stand-up paddleboarding at dawn with Pukas Surf Eskola
When the weather starts to get warmer, one of the most beautiful sights to behold is the shimmering sun as it reflects on the sea. Share a magical, unforgettable experience for two on a stand-up paddle board. Surf the salt water and feel a sense of calm wash over you whether you're simply taking in the scenery as you paddle along or racing each other in a battle to see who's got the best strokes.