Pros and cons to living in Valencia: everything you need to know
Lectura 4 min
April 18, 2023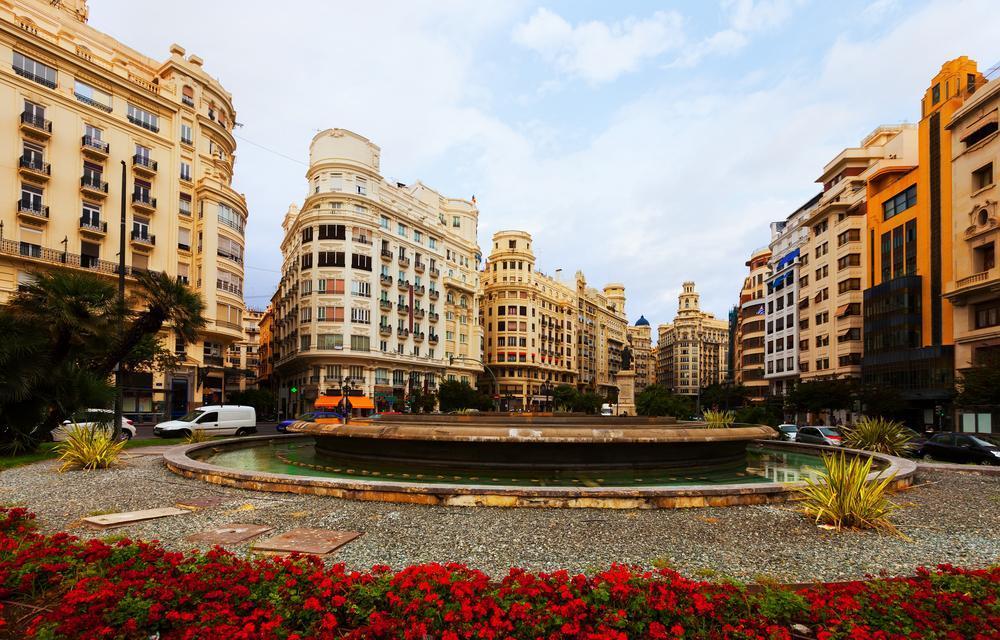 It's easy to fall in love with Valencia. With its more than 800,000 inhabitants, it offers all the benefits of a large city. Founded as Valentia Edetanorum in 138 BC by the consul Decimus Junius Brutus, this city on the Turia river is vibrant, accessible and friendly, but it is also a cosmopolitan urban hub with a cultural offer that ranges from the most avant-garde to more deep-rooted traditions.
If you're wondering whether Valencia is a good place to live, keep reading, as any decision involved in such an important matter should be made carefully, after detailed analysis.
Life in the city of Valencia
It is located on the shores of the Mediterranean, in the Gulf of Valencia. Divided in two by the Turia river, Valencia is the third-largest and most populated city in Spain, after Madrid and Barcelona. Its primary economic activity is based around the service industry, with a particular focus on tourism. The city attracts tourists as a result of its warm climate, its rich cultural heritage and its beautiful natural spaces, such as Albufera Natural Park or Malvarrosa beach, which has been painted many times by Sorolla.
To give you an idea of what it's like to live in Valencia, below we will explain its main advantages and disadvantages.
Advantages of living in Valencia
Valencia was chosen by InterNations Expats in 2021 as the best city in the world to live.
The Mediterranean climate
In Valencia, the average annual temperature is 17ºC and in winter the minimum temperature rarely falls below 10ºC, although the humidity can make the city feel hotter. The low levels of rainfall, particularly in autumn and early spring, make it an ideal location to escape the cold.
Transport
The city offers a great public transport network combining buses, trams and a metro, so you can get around easily without needing a car. Cycling is another good option here as well.
Sustainable city
In 2020, Valencia was granted the ITU certification, which is awarded to smart and sustainable cities. The city is working hard to improve air purity and the ecosystem, which it has achieved by upgrading the sewers to separate wastewater and rainwater and renovating its buildings to make them more energy-efficient, among other projects.
Culture
There is a wide and varied range of cultural activities available here, from numerous museums, such as the Museum of Decorative Arts, the IVAM and the Science Museum, to music events such as the Big Sound Festival, where you can dance to the rhythm of urban music.
Food
One of the advantages of living in Valencia is having the chance to enjoy all the incredible food on offer. There are countless restaurants where you can try paella, its star dish, as well as many other dishes made with rice, the most important product in Valencia.
Beaches
You cannot appreciate life in Valencia without the beach. The combination of beaches and warm temperatures makes Valencia a very special place. Whether it be for sunbathing or just taking a stroll, the sea provides a boost of energy to daily life in the city.
Safety
If you are wondering about the level of safety in Valencia, well don't worry, it is one of the cities in the world with the lowest crime rates, even lower than locations such as Rotterdam and Sydney.
Downsides of living in Valencia
Excessive heat in summer. The high temperatures in summer, combined with the humidity, can make the city quite hot and sticky.
The crowds during the Fallas. The constant noise of the "mascletàs" (firecrackers) and the influx of people who come to enjoy these festivities, declared as an "Intangible Cultural Heritage of Humanity" in 2017, disrupt the peace and quiet of the city for almost a week.
Challenges getting around on public transport at night. If you are looking for transport at night, your only real options are taxis or ride-hailing apps, particularly in the week.
Rental homes are often quite old in general.
What is the best area to live in Valencia?
We will tell you some of the best areas to live in Valencia.
El Carme. This district is in the middle of Ciutat Vella and has great transport links. Here you will find some iconic buildings, such as the cathedral and the Lonja.
Ruzafa, in Eixample, is a very fashionable district, particularly for young people.
City of Arts and Sciences. With its shopping centres, green spaces, restaurants and museums, this area is perfect for families.
Turinova. This district offers more than 65,000 metres of green space, designed for use by all the residential areas. There is also a wide range of options for entertainment, shopping and office space.
If the idea of living in Valencia appeals to you, our promotions offer a great opportunity to enjoy this wonderful city to its full potential.