The best schools in Barcelona
Lectura 4 min
September 28, 2022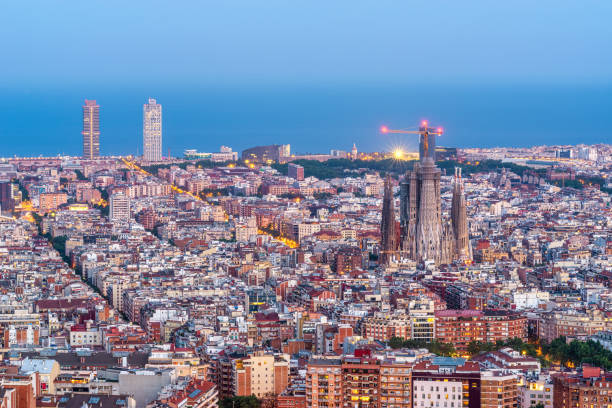 One of the most important decisions when starting a family is choosing an area to live. It is not only important to know which neighbourhoods are the best in Barcelona, but also to save time in commuting and to be close to our work or our children's school.

Barcelona is a city with a lot of student demand, both at infant, primary, secondary and baccalaureate level, as well as at university level. In Barcelona, the aim is to provide a very complete, multilingual education where students' development is in line with new technologies and pedagogies.
What are the best private schools in Barcelona?
St. Peter's School
This private school offers all levels of education from one to 18 years old. It focuses on bilingualism and teaching of humanitarian, technological and scientific disciplines. It is the only Catalan school with a dedicated children's science lab and has also introduced very innovative subjects such as blockchain and artificial intelligence. The baccalaureate is international.
SEK Cataluña
SEK is a private school that forms part of the SEK International Schools network. Here teaching is in Castilian, English and Catalan. The school is distinguished by a boys' and girls' dormitory, but also has its own music school and a wide range of extra-curricular activities. The baccalaureate can be national or international.
Agora Sant Cugat International School
The baccalaureate is international and the school is part of the Globeducate group. Students not only receive education in Spanish, English and Catalan, but also have the opportunity to learn other languages such as French and German.
Thanks to its agreement with the Conservatorio del Liceo de Barcelona, students can acquire a basic level of music.
La Miranda
This was the first school that opted for multilingualism at the time. From an early age, students are exposed to seven different languages: English, Spanish and Catalan, which are the pillars of their education, as well as French, Chinese, Mandarin, Russian and German. They apply free scientific methods for teaching. For the sportier students, there is a wide range of activities on offer, as well as a swimming pool.
The British School of Barcelona
The British School of Barcelona is an elite school that follows all the guidelines of British education, so students are equipped with the tools to gain access to international universities. They can also get involved in activities such as school assemblies and associations.
In terms of extracurricular activities, The British School of Barcelona offers a wide range of artistic activities such as ballet and music, as well as sporting activities, including exact sciences such as mathematics and robotics.
The best state schools in Barcelona
Escola Virolai
At this school, pupils have orchards and gardens for outdoor activities, as well as a type of education based on encouraging and developing talent. For this, tutors accompany the students and help them in their personal growth. It also offers multilingual education.
La Salle Bonanova
La Salle is part of a global group with a variety of schools for children, higher education and even university education. The Bonanova school in Barcelona is co-educational and seeks educational innovation and teaching using active methodologies. Education is in Catalan and they offer morning and afternoon services, as well as extracurricular activities.
Jesuïtes Sarrià- Sant Ignasi
This state school in Barcelona is characterised by the fact that it offers a very complete education at all levels. It even has some vocational education and training (VET) degrees for older students. Religious and co-educational, this school teaches in the vehicular language, Catalan, and can be free of charge or have prices below 100 euros. They offer a dining room, infirmary, morning and afternoon service and extracurricular activities.
Colegio Sagrat Cor-Esclaves
This co-educational and religious school is located on the Rambla de Catalunya in Barcelona. They follow a type of personalised teaching in Catalan. It has morning and afternoon timetables, as well as a psycho-pedagogical and speech therapy service and a wide range of extracurricular activities for students.
Frederic Mistral- Tècnic Eulàlia
A secular state school offering education from nursery It is co-educational and aims for student achievement and excellence. It offers a transfer service to the school, as well as an infirmary, speech therapist, educational psychologist and multiple complementary activities for the students.
The best public schools in Barcelona
Mercè Rodoreda
This public school offers full-time education, as well as different services in the afternoons which change every year. They have a morning reception, but also a dining room with its own kitchen. This school offers different extracurricular activities, such as Catalan classes for adults or a musical theatre school for children and families, among others.
Can Fabra
This school uses English as a working language in workshops and different activities with the students. It provides childcare and toy library services for family reconciliation, which can be arranged on a daily or sporadic basis. It offers a wide range of activities for children and families, as well as a dining room service.
Escola Lavínia
It is a very complete educational centre with artistic activities such as concerts, theatre, visual arts, among others, as well as sports activities such as swimming and athletics. Its educational model seeks to stimulate personal development and the emotional education of children through different projects and activities. They offer a dining room service.