Buying a flat to rent: a good investment?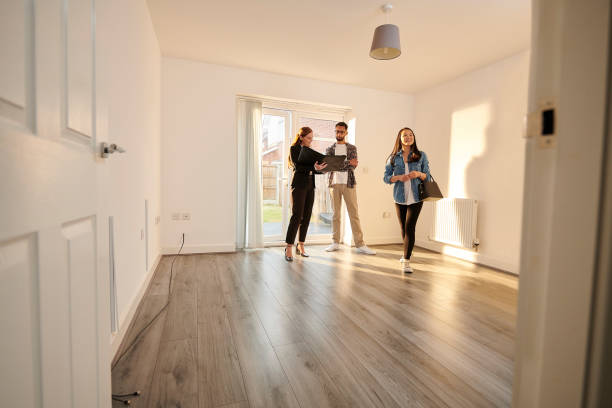 Many people buy a property for the sole purpose of renting it out, as this provides them with a fixed monthly income as well as a certain return. But is this profitability real? Can the investment be recovered?
Investing in a flat to rent
Investing in a buy-to-let property is a profitable investment, as long as you can afford it and assume that the investment can be recovered in the long term. In addition, it is important to bear in mind that, for the value of the property to be maintained and for it to remain profitable and attractive to the rental market, you should reinvest in it from time to time, i.e., make small renovations or improvements and even repairs. Bear in mind that, even if a tenant is very careful with the property, it will always need a thorough cleaning, replacing mattresses, painting, removing damp, etcetera.
On the other hand, if you want to sell the property soon after acquiring it, it may take a long time to sell or you may sell it quickly, but at a lower price than the amount initially invested. This is why such properties are said to be illiquid assets.
How profitable is it to buy a flat and then rent it out? It depends, to a large extent, on the housing market and the rental situation in Spain. In 2021, according to data from the Bank of Spain, gross profitability reached 7.9%.
For a property to be profitable, not only do you need to have enough income to buy, advertise and maintain it, but you also need to have time and patience. Renting a property more or less quickly varies greatly depending which city the property is located in. In larger cities it will be much easier to rent a flat, while in towns or holiday destinations the demand will be higher in the summer months and even at Christmas.
Although holiday rentals have the appeal of being able to be rented at a higher price, bear in mind that this is a one-off income and will only occur in the summer months; whereas a long-term rental, although it may be lower, is fixed.
The costs of buying a flat to rent
Purchasing a property involves a number of costs for the purchase of a property. If it is second-hand, you will have to give the former owner a deposit (10% of the value of the property) as a down payment. If you buy the property through the bank, then you will also have to pay the monthly mortgage fee, which can be fixed or variable rate. And the purchase entails other costs, such as notary fees and taxes. Therefore, when purchasing a property, it is recommended to have an extra 10% of the sale price.
You will also have to pay community fees, the refuse tax and property tax. To this, add the change of provisions in your name (free of charge) and the registration or deregistration of the same. And don't forget about possible alterations. Remember that if you want to revalue a property, if it is old, the best thing to do is to renovate it so that it looks like new. This can involve anything from a few coats of paint, to full renovation and buying modern furniture, and so on.
Tax benefits?
The buyer loses the deduction that corresponds to them ("purchase of a primary residence") in their tax return. However, they acquire the benefit of being able to deduct 60% of the total rent when the rental is formalised.
How to calculate the profitability of a property
The objective of buying a flat to rent is being able to recover the investment and, in the long run, to make the property profitable. It will take years to make the property profitable. Bear in mind:
Purchase price. Here you should include taxes, notary costs and possible renovations or repairs.
Maintenance. This includes possible repairs and breakages of household appliances.
Community fees and community repair charges, as well as refuse collection fees.
Fixed expenses. This includes the home insurance policy, among others.
To calculate profitability, the annual rent that would be obtained from renting the property (12,000 euros per year if the property is rented for 1,000 euros per month) must be added; and fixed costs, plus maintenance costs, must be subtracted from this amount. For example, of the 12,000 euros per year, 1,000 or 2,000 euros would have to be set aside for maintenance.
The result of this subtraction should be divided by the initial investment made for the property (including all costs associated with the sale and purchase, as well as notary fees and taxes); and multiplied by 100. The revaluation or loss of value of the property, if any, can be added to this amount.
How to choose a profitable property?
If you're going to buy a property to rent, bear the following in mind:
Look for a house that does not need a lot of work, only small changes like decoration. 
Get a flat in an up-and-coming area of the city.
It is important to have services and leisure facilities in the surrounding area. It should also be well served by public transport.
If you can afford it, buy a property with communal areas such as a swimming pool, gardens, gym, etcetera. 
It is even better if it has parking and a balcony.